Archangel Michael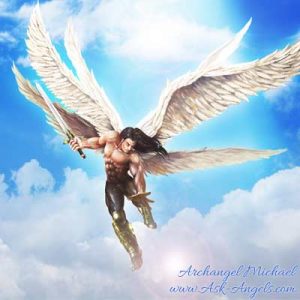 Archangel Michael is one of the most popular and widely known archangels, this is largely due to the fact that he is one of the closest arch angels to the physical realm, connecting through the Sun. Archangel Michael is deeply committed to helping humanity grow and increase in vibration.
Archangel Michael oversees guardian angels, and he will help you to release lower energies of fear or worry, so that you can open to experience the incredible love and light of the Angelic Ream, and live a fun, fulfilling and passionate life.
If you are wanting to connect with Archangel Michael, know that he is already with you now, all you need to do is invite him to connect with you. Archangels are not limited by time and space and so they have the ability to connect with all who call upon them at the same time. If you ever find yourself in fear, worry or doubt simply call upon Michael and with his sword of light he will cut away the fearful attachments which bind you. Are you ready to connect directly with the realm of the angels? Calling upon Archangel Michael is a great place to start, and when called he will always answer! Simply think or say, Archangel Michael help me… or please connect with me now.
When I connect with Archangel Michael, his energy feels warm and loving to me. He has a fiery spirit and will greet you with unconditional love regardless of your current circumstances.  Michael is a great angel to call upon if you are needing to release negativity, to cleanse your home or office, or to simply connect with the courage needed to make positive life changes. There is no task too big or small for angels, so never think that you are wasting Archangel Michael's time by calling upon him… it is his pleasure and purpose to help you with whatever you need whenever you need it.
If you are feeling sad, or have low energy… call upon Michael. He will help you to remember your purpose, realign with passions, and live life more fully and vibrantly.
Archangel Michael is the first angel I ever channeled… he came to me at a point in my life when I felt very alone, lost and discouraged. I wanted to change my life for the better but did not know where to begin. I prayed for help, and Archangel Michael answered with incredible love, encouragement, and clarity. Even now that I have learned to work and connect with many different angels, Michael still feels like one of the closest Angels to me, always coming in clearly with precise, loving and direct guidance.
Working with Archangel Michael has definitely changed my life for the better and I strongly encourage you to call upon Michael for protection, motivation, clarity, and courage to move in the direction of your dreams.
Working with Michael is simple and easy! He will even help you to learn to connect with him if you are ready and you ask him for assistance.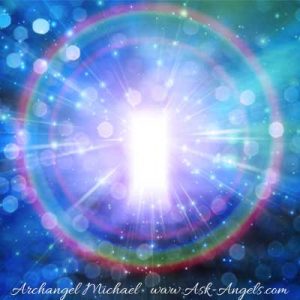 Simply take a moment to clear your mind… focus within and imagine that angelic light is all around you. Think or say "Archangel Michael please connect with me now… and let me know that you are with me".

Notice how you feel… and tune into your subtle senses. If you ask… your angels will always answer.

Angels exist in a realm that is somewhat finer and lighter than our physical dimension… but you are definitely able to tune into the angelic realm and with practice and intention you can learn to clearly see, hear, sense and know the presence of Archangel Michael.

Once you connect with Michael, let him know the situation you would like help with… but be open to how the help appears. Sometimes angelic help does come in the form of miraculous direct intervention. Other times angelic aid is more subtle; in the form of a recurring idea, a chance meeting, or even in the form of a feeling.

Remember there is no formal education, training, or invocation needed to call on Michael or any angels. Just thinking about angels is enough to call them to you and elicit their angelic assistance.

If you would like further guidance in invoking Archangel Michael, check out the Archangel Michael Prayerhere!

Below, you will find links to angel messages I've channeled with Archangel Michael.  These messages from Archangel Michael will help you to immediately connect with the angelic realm in a very real way, and it is my hope that they will help you to learn to connect with your angels directly for yourself.  I hope you enjoy!

*FREE*

.MP3 Clearing and Cleansing Meditation with Archangel Michael

*FREE*

Archangel Michael on Protection

 Angel Course With Archangel Michael 2-2-2012

*NEW*

Archangel Michael Angelic Meditation and Visualization

Connect with Archangel Michael to cleanse, clear, and lift your vibration in this lovely video angel message!

Know that you have many angels and guides with you always. They are there waiting to help you, but they will never interfere in your life without your request. Learning to connect with your angels will allow you to ask your angels for help and to work with your angels to manifest the life of your dreams.

I will continue to update this page with the many different channeled messages from Archangel Michael as I publish them. I will also try to keep all of the angel courses and angel messages with Archangel Michael that are for sale below. This will help you easily access all of the Michael messages available at Ask-Angels, in one place.

Angelic Activation with Archangel Michael:

Angel Course with Archangel Michael & Bonus Angel Meditation with Archangel Raphael:

-Melanie