Testimonials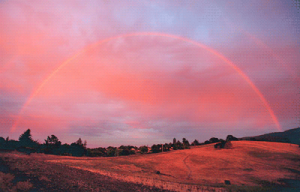 "Melanie is a truthful channel of the Light"-Angel Dimov
"Melanie, hi, I want to thank you so much for helping me connect with so many Angels. I have always loved angels, but found it difficult to develop a relationship, now because of your meditations, I happily connect.
Many Blessings" ~Maeve
"Thank you Melanie, love all the benefits that these meditations are giving me,
My life is so stressful at the moment and these really do help me let go, and find peace
And much more able to cope the next day.
Much love and light." ~Anne
"Melanie channeled Archangel Uriel for me and the info was very timely and accurate. Her gift in her connection will benefit all who are seeking answers to what is going on in their personal lives, the world awakening events and even a bit of cosmic info for those who wish to explore. I highly recommend Melanie for a clear voice from the Celestial Realms. Blessings to all!" -Richard, Albuquerque NM
"Wow – this is powerful stuff, Melanie. Thank you so much indeed!!!!!!!!!!!!!!!!!!!!! This will be healing for weeks and months to come.

You're a wonderful channel, soul, counselor. I am so glad for you. Bless you!
Om namaha shivay" ~E.C.

"Delighted with my response from Archangel Michael, who answered my question with encouragement and accuracy!"-Karen

Hi Melanie, I want to thank you so much for your June 20th angel courses and messages from Michael and Metatron I felt as if I was receiving a personal message from Metatron to help me in dealing with some recent changes going on with my work. It was as if  I was given a personal gift to help me go forward with Grace and EASE (breathe :).  Thank you Metatron and Michael! Thank you Melanie for channeling these life supporting messages. Many, many blessings to you all.
I love the Wheel of the Year….knowing the next message is coming right when I am asking for assistance from the Angels. Happiness abounds :).
Debbie

DEAR MELANIE, Thanking soooo much for this special gift it is much appreciated and I am going to listen to it to
it many times to connect with Archangel Haniel.
I am honored to receive this message from you and I thank you for ALL the love and knowledge you are spreading around. Beautiful I am going to send to my friends.
A SOUL EMBRACE ~Luiza

Thank you very much Melanie was a beautiful reading powerful reading I need that in my life never had a beautiful reading like that thank you for the mp3 I will listen tonight. Thank you Melanie so happy to meet you in my journey. Thank you to bring light like that to people life TK TK TK -Dany

Just wondeful. Thank you,Melanie! -Gracja

Melanie my dear Melanie thank you so much, in the meditation when you said to open your heart I swear for a split second a little young Fairy said this is your heart I saw a door and she held it open and I saw a few Angles pop up I am not sure if it was my imagination or it really happened but it made me feel so good.  I thank you so much for the beautiful gift
God bless you.O:-) angel:-* kiss Love and kisses -Myrna

Hi Melanie, Wow thank you!
I felt a deep connection from the first channeling I heard from you. It resonated with me on a deep level. I have listened to this and I am getting ready to listen again, and probably a few more times to really "get" it.
Again, thank you for sharing your AMAZING gift and being so beautiful.  You really made my day today!!!
Much Love, Leslie

"I have been receiving your meditations and have listened to every night! They have helped me a lot. Been going through a lot of change lately and moving this week. Other family issues going on as well so they have been very helpful! Thank you so much!!!! Blessings" – Kelly

OM Gosh this is wonderful. When I am working again I'll buy full versions of ALL your meditations and buy them as gifts for others too. That one just pulled me out of the pit of despair! -Gaynor

Thank You for helping me connect with my Angels! I am very grateful for the healing and insight I received…Blessings~Brianne

Melanie, thank you very much! The reading was great… accurate and empowering! ~Katarina

"Melanie is a kind and humble soul who clearly and naturally channels Metatron, Uriel, other angels and beings of great light, ready to assist humanity in progress and towards ascension.You get a straight and direct contact and can feel an immense light and energy moving through the phone, beneficial for your purposes. Thank You so much. I hope we can connect again soon."
-Blessings, Camilla from Sweden

"My goodness I can't thank you enough for that wonderful reading!  This format is incredible, I've had many personal and email readings done but to actually have your voice and the message focused all at once and coming through on the recording was just perfect for me." -Christine

Much love, -Quana




Gratitude, Gratitude, Gratitude Thank you for channeling the highest Divine love. My heart is grateful for your presence.

With Love,

Namaha Shivaya-Vanessa~

"Your insights were spot-on; they provided me with the validation I needed to courageously stand my ground concerning an issue with a family member. I know I'll be contacting you again in the near future. Thanks so much!"-Barbara
This was awesome Melanie, just amazing.  I truly loved it, thank you so
much for sharing this message. Love and Blessings, AngelBaby

"Thank you for the amazing reading today. It really gave me clear insights and confirmations!!! Thank you again."-Kathie

"Thank you for your reading today. It was a beautiful reading and Archangel Metatron's wisdom and help is so much appreciated. I would like to thank you for creating the opportunity for the guidance to come through."-Glenda -Australia

"I was a part of your conference call last night and was delighted that I participated, the energies flowing through my body were so powerful and I felt so light afterward, it was such a joyous experience. Thanks for sharing with us and I look forward to participating again."-Lily

"I am really excited to hear this weekly message tonight. My sister and I look forward to this every week. We find it very uplifting and energizing. It gives us a positive energy that seems to transcend into our daily experiences. Thank you so much for sharing!!"-Debbie

"Melanie, thanks for the reading last night. It was fun and informative." -Megan

"Miss Melanie, THANK YOU, THANK YOU, THANK YOU…….Those were the words I needed to know at this time…..I am grateful. Warm regards and heartfelt thanks." -Kathie

Thanks so much! I cant tell you how helpful this information is to me. God Bless -B

Thank you for this beautiful channeled message. It did fully resonate with me, gave me the answer that I needed and received the validation I was seeking for my own beliefs and ideas about the given matter. Blessings,
-Martin

Thank you so much for transmissioning this clear, precious, clear answer from Archangel Uriel to me. I am very grateful to receive such a helpful answer! I can feel the LOVE in which you are serving, so that the Energies and Assistance of the Angelic Ream can flow p u r e through you. In love and gratitude.-Helga Germany

I am very impressed how accurate and powerful these readings are. These messages are full of love, light and compassion and connect you directly with your soul. Thanks to Melanie's great work, my life's changed for better.
-Mariusz, Polland

Melanie.  Thank you so much for the beautiful meditation you sent me – what an amazing Blessing!  I just played it while sitting in a healing circle created with all my crystals & stones. WOW!!!  That was so powerful!!! -Teri
Thank you for the inspired channeling! It was Beautiful! I feel Great, exceptionally happy, and as if I have been super energised from within! 

-Deborah
This is wonderful. I spent my drive into work thanking my guides and Metatron for their presence and encouragement in my life at this time.  Thank you, especially, for being a graceful channel!
Blessings, -Tiffany
I cannot tell you how much benefit I get from your channelings, they are honestly wonderful beyond description!
XOX – Gary
Dear Melanie, this message was definitely an answer to a prayer! The Source heard me, and my desperate calls through out the day to Archangel Michael! Thank you so much for being a Messenger to a Divine Messenger!
Much love and blessings, with praises to the Holy One and His Celestial Chores!
~Pamela
I am noticing a change in my energy and life. I call angels sometimes and they always come and help me. In a few minutes I feel much better. My life is easier now than it was few months ago. Some positive changes happened and I have more faith now then before. I am progressing. I am so grateful for this! And I am so grateful to you as well

Thank you for helping me, I enjoy listening to the angels messages!
With love" ~Danijela
"Thank you, Melanie! Wow…..what a divine message. Today I woke up love feeling loved and love. Thanks to Archangel Michael and Archangel Metatron for their presence. I now know, I am not alone, they are forever present, I only have to ask them to assist me in whatever I need". ~Martina
"Dear Melanie
Thank you for your beautiful messages,and channeling,they have brought such wonderful comfort and hope."
~Tania
"Thank you so much Melanie. I love these messages, they are so helpful. Peace, love and light."
~Colleen
"My heart waits to listen to Angel guidance that are given through you. They are so personal to me. I also share them with friends and family. Thanks again! You are so blessed! Praises to the Holy One, and gratitude to the Hundred Thousand Angels and Spirit Guides that always surround me when I accept Messages that are channeled through you.
Bless you Melanie!" ~Pamela
"Thank you for the meditations that you have been sending me. I feel the freedom of so many pent up bad energies leave as I listen to them. I feel the presense of the Angels and the words do most definately assist me in freeing my self of any and all burdens.
I truly thank you for sharing". ~May