​"Discover The Secret To Instantly Relax, Relieve Stress, And Start Living Your Dream Life With Help From Your Angels Now."

You are just minutes away from effortlessly meditating with Angels to melt away tension, sleep better, renew your mind, body, and spirit, and magnetize blessings into your life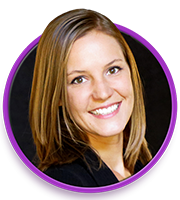 ​Do you ever struggle to meditate?
Meditation used to be a huge struggle for me. I spent years trying to learn to quiet my mind so I could reach a relaxed meditative state.
I had heard all about the positive results possible from meditating, like peace of mind, increased clarity, physical healing, and even manifesting positive changes in my life…

But as hard as I tried, that magical meditative state of mind continued to elude me…

I would sit down to meditate, and try to let go of thoughts, but my mind just seemed to get louder and more negative, not the reverse I was aiming for.
Instead of bliss, peace and relaxation, my early meditation attempts turned into downward mental spirals where I became overwhelmed by my mounting to-do lists, current challenges and past struggles.
Meditating was not a relaxing experience for me, and it just made me feel worse knowing there were these huge benefits in reaching a deeper mental state that I just couldn't seem to get to.
Each time I unsuccessfully tried to meditate, I felt like more of a failure.
But then something shifted for me. Someone close invited me to an Angel Meditation group where I learned new way of meditating so that it was no longer just up to me to relax, quiet my mind, and let go…
Instead, there was powerful, almost magical angelic help I could tune into.
There I learned a process for quieting my mind, opening my heart, and connecting with angels without really doing anything. I would just show up and listen, while immense benefits began to work in my life.
With Guided Angel Meditations there's really not anything you need to do. You just press play and listen and the uplifting music and empowering message will transport you into a relaxed, inner place where you can connect with angels, clear your mind, uplift your energy and align with positivity so you can magnetize blessings into your life.
This process is so incredibly powerful, that even after struggling with meditating on my own for years it worked the first time. Immediately afterwards I felt lighter, brighter, and happier. It was as if I had been supercharged from within and now instead of dreading meditation, it quickly became something I was excited to do.
After a few days of meditating with angels in this way, I was reaching an even deeper state of inner peace, I was clearly experiencing my angels, and I started seeing practical, physical benefits like increased energy, clarity, new ideas, and a more positive outlook.
I started looking at my life differently, and I could feel the healing energy of the angels flowing throughout my body each time I connected.
It was like magic... I had finally been able to find that relaxed inner place of peace, manifestation, and healing and I now had an easy way to return whenever I wanted.
It almost seemed too good to be true.
Just Press Play and Listen!
Guided Angel Meditations are effective, quick, and 100x more powerful than trying to meditate on your own. But there is more… The benefit of meditating with the angels does not end when the Guided Meditations are complete…
After meditating, I began to feel the angel's presence with me throughout my day, I sensed their protection at night, and I even began to have blissful, vivid, and light filled dreams infused with angelic healing and energy.
This was it.
I had finally found the secret to meditate, but not just that, I had also found a way to tune into my team of guides and angels to heal, uplift my energy, overcome challenges with grace and ease, and even help my friends and family.
Working with the angels to bring benefits into my life was amazing… I immediately knew this was something I had to share.

After years of studying, researching, and working multiple mentors, I was able to re-create those first Guided Angel Meditations that were so beneficial for me and with the direct guidance, energy, and assistance from the angels, I have now created new Guided Angel Meditations that are even more powerful.

With Guided Angel Meditations you will be able to tap into the incredible love and light of your angels any time you want to relax, recharge, balance your energy and align with your dream life.

In under 20 minutes, you will start to experience the full benefits of meditation, which are far more than simply a feeling of inner peace and relaxation.

Meditating with the angels has the potential to heal and uplift your life in ways that are more incredible than you can even imagine from your current vantage point.
As you continue to listen to the Guided Angel Meditations, your inner light builds, and your frequency raises making you more magnetic to what you want, and more in alignment with receiving angelic guidance, clear insight, divine creativity, and incredible inspiration all the time.

Start Listening to the Guided Angel Meditations on a consistent basis for immense benefits like…
Releasing worry, stress and attachments
Cleanse and uplift your energy, let go of negativity
Start living with increased peace, grace, and ease
Pause mental chatter and tune into love at any time!
All You Have To Do Is Relax, Press Play and Listen... Its That Easy!!!
These meditations combine relaxing meditative music, direct angelic frequency, and an uplifting angel message to connect you with your angels, help you effortlessly meditate, and shift your mind, body, and spirit into alignment with what you want to create.
Here's how it works: You simply get comfortable, whether sitting or lying down, press play, and listen while the meditative music starts and you begin to hear the message recorded with the angels.

By simply listening to the Guided Angel Meditations without distractions, you invoke white light and angels, and you will actually experience Divine energy cleansing your body, mind, and spirit.

Your angels will help to align your energy with your authentic light, and with your true soul path and life purpose.

If you're like most people, right away you will feel the immense love and healing of your angels.

It's like you've been given you a moment of peace, a breath of fresh air and an incredible healing, uplifting experience of divine love and peace.

As soon as you tap into the energy and message of the angels, you'll notice how quickly you can shift into a deeper meditative state and experience cleansing, and uplifting your mind, body and spirit.
What Others Are Saying...
"Thank you Melanie, love all the benefits that these meditations are giving me, My life is so stressful at the moment and these really do help me let go, and find peace And much more able to cope the next day. Much love and light." - Anne
"Melanie, hi, I want to thank you so much for helping me connect with so many Angels. I have always loved angels, but found it difficult to develop a relationship, now because of your meditations, I happily connect. Many Blessings" -Maeve
"Thank you for the meditations that you have been sending me. I feel the freedom of so many pent up bad energies leave as I listen to them. I feel the presence of the Angels and the words do most definitely assist me in freeing my self of any and all burdens. I truly thank you for sharing" -May
"Beautiful and refreshing words of pure Angelic wisdom. Thank you, I needed this. May God Almighty bless you in abundance Melanie for such a relaxing expression of divine frequency. All the best." -David
"I am blown away by how towards the middle of the meditation, I was in alignment with my concentration and the flood gates of creation opened up for me. I am so honored that you were able to share such authentic and pure love – raw love – unconditional. I thank you for bringing this enlightenment into my vortex and know that so it is…I AM a creator and it's happening NOW. I AM ready to receive with the utmost gratitude! Thank you, Thank you, Thank you! With Love and Light." -Shannon
"I'm so grateful for these meditations that help me every day. These really do work in opening up your mind to help heal, release negative vibes, and manifest so I can achieve my souls life purpose. I'm still in shock, but am grateful for your and my teams love…bless you." -Michelle

You Experience Even More Benefits The More You Listen...
Experience increased clarity, creativity, and inspiration
Naturally feel happier and more positive
Magnetize increased love, success, and abundance
Uncover the truth of your life purpose
Finally feel like you're in control and able to consciously improve your life
Feel more balanced, centered, and at ease around others
And Many More ...
Introducing A Special Offer For 3 Of My Top Meditations For One Low Price
My goal here is to help you to experience the benefits of meditating with the angels for yourself, so you can feel the positive shifts in your life as you receive divine assistance in all areas!
These meditations originally sold for over $30 but you are getting a special offer to get all three at a fraction of that price!
So why aren't they free? There is a reason for this too… It does take me a great deal of time, energy, effort, and yes money to record, produce, and make these meditations available for download, and there is a positive abundance exchange for those who purchase them versus receiving them free.
Anyone willing to invest a tiny amount to connect with their angels is making a commitment to improving their life. If you're not willing to spend less than the cost of ordering a decent sandwich at a restaurant, to positively improve your life, you're probably not going to take the time to even listen to these… So why would I pay to give you access?
Also Included Is A Special Bonus Sleep Meditation, FREE!
One of the most common challenges that I hear about from people is the challenge in falling asleep and staying asleep through the night. Personally, I've used a specific type of meditation that has no words, just natural sounds that is specifically designed to help you fall asleep quickly and stay asleep through the night!
This additional mediation is 90 minutes long and will help you relax, unwind and drift off to sleep when you simply play it near your bedside at night!
This meditation is worth at least $17 and is yours, for free, if you take action, today.
Why are you getting a special discount of more than $​60 off, today?
$​7.77 makes these Guided Angel Meditations affordable for just about anyone. These three Angel Meditations are incredibly powerful, and I want you to be able to tune into their benefits. ​
I can easily sell these products for $68. In fact, I already have sold hundreds of these meditations at those prices.
But, I'm not going to charge you $68, not even $47 or even $27.
You can get all four of these meditations for only $​​7.77 if you order today.
This is the only time you will see this page and I may take down this offer at any time, if my past customers complain that I'm practically giving away what they paid full price for.
PLUS, There Is Zero Risk!
If you're worried they're not going to work for you, because maybe you've tried Guided Mediations before, or had an Angel Reading that didn't really resonate…
I'll take on 100% of the risk for you!
Purchase and download your three Guided Angel Meditations for only $​7.77 now. Press play, relax and listen and if for some reason you don't absolultely love the experience, just email me and I'll give you 100% of your money back with no questions asked! ...And you can keep the meditations!
All my Angel Meditations are backed by my personal 100% Money Back Guarantee and I know you are going to love them because they have been enjoyed by thousands of people like you from around the world.
Click the '​Place Order Now' button above to complete your purchase on our secure order form so you can take advantage of this generous offer, and gain instant access to your Guided Angel Meditations.
In just minutes, you can be connecting with your angels, washing away stress, and tuning into a new level of peace, and serenity within. All you have to do is press play, and you will receive full benefit from these 4 powerful meditations!
Many Blessings,
Copyright © 201​8 by Ask-Angels.com & Swell Press Inc.