Angel Healing Reading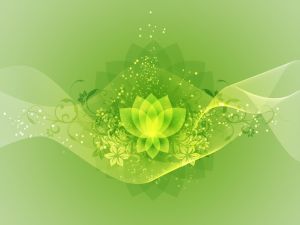 Angel Healing Readings with Sheelagh
Having a hard time?  Want to actually progress through your obstacles and feel them slipping away from you?
Then the angels have stepped up to the mark to help you help yourself into a truly empowered Now.  In an angel healing reading I will tune into your energy either remotely or by skype (I'm in the UK) and scan your chakra and auric fields. The angels will share with you what imbalances if any there are, and will also talk to you about what sort of imbalances they are ie. Feelings held, limiting beliefs that are holding you back, absorbed energy from others or other situations and even Karmic energy.
We will then as a team lift and release the old energy and the imbalances so that you have a clean canvas to work from.  As with any process the healing is truly the first stage, so we will then lovingly explain and share with you how to ensure that you really do move forwards from where you have been.
The Angels will do this by explaining gently what kinds of thought processes or beliefs you have been having (often because of the experience you are involved in at the moment and this is very understandable and normal) that have kept you where you are – the Universe acts on what it receives from you, even if you don't realize that this is what you are emitting.
The angels will give you a example of the kind of New Perspective that will really help you to begin to change your tone and therefore the Universe HAS to respond in a different way!
Happily this is Universal Law, so if applied your reality slowly and surely has to start flowing and improving.
Tools and Tips are crucial so that you are able to keep up the good work yourself whenever you need too.  The angels have equipped me with a toolbox of energetic tips and tools that I use in my private practice and also in my own life, these range from techniques to remove fear, through to teaching you how to change your energy or view in regards to another person and therefore change the actual interaction between you. This is taking into account free will with all parties. You will receive one tip or tool at least with every reading and also a visualization to use when you need too.
All I need from you is your name and a brief description of the obstacle that you are facing.  This is not a Miracle healing it does not take the place
of seeking legal or medical help and must be regarded as guidance only.  I will send your reading to you and am also happy to answer any questions that need clarification with relation to the information that I have sent so that you have the fullest possible support and back up as you begin your new journey.
The angels want You to realise You truly are a creator and joyously and lovingly they wish you to accept this mantle and start 2014 in a purely empowered way.
I so look forward to working with you soon and the angels and I send you all our love.
~Sheelagh Maria
To book an Angel Healing Reading, simply specify you would like to receive a healing reading in the booking form you fill out after purchasing your reading.
1 Hour Channelled Angel Reading: $120

Now Only $110
The angels love to help with anything and there is no area that they wont give their love and support with. You will have your choice of receiving your email in a written format through a text email, as a recorded .MP3, or a one on one Skype session.
Readings are available most days M-F from 8AM- 9PM GMT. After you book your reading, you will fill out a booking form to communicate your specifc questions and to coordinate your Channelled Angel Reading Session.
Questions are an important part of your reading, and it is a good idea to have one or two questions pre-prepared to ask.